July Employee Pet of the Month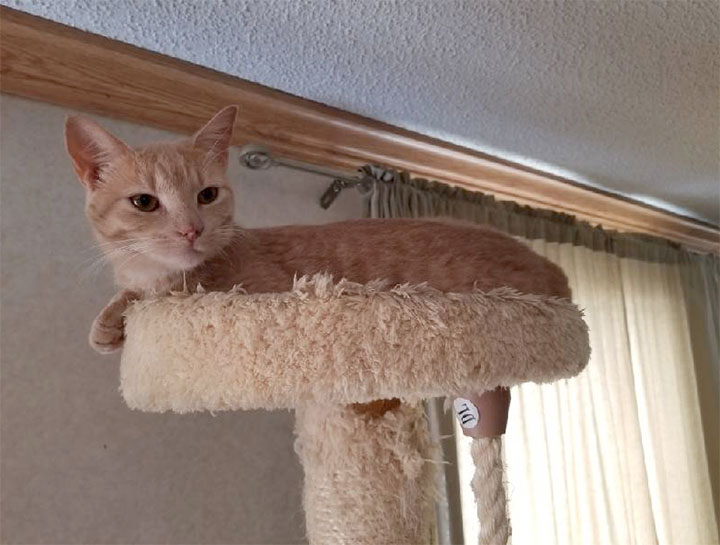 July 20, 2021
My Fellow All-Animalians,
It is the most treasured time of the month when we celebrate our most beloved pet! And this month Employee Pet of the Month goes to one of the coolest: Carter Capstaff!
First of all, you know she is amazing because she is a cat! Cats are SO cool! Have you seen them jump off of stuff? It's awesome! But Carter is especially cool because she is a warrior!
Carter was brought to All Animals after being attacked by a hawk (generally, I think hawks are pretty cool, but obviously not this one). She was left by the person who brought her and one of my staff members took Carter in and made sure she got all better. It took a long time and a lot of work, but now, Carter is the toughest cat around! She wrestles with dogs that are even bigger than me!
Carter's mom says she was named after a character on a TV show called Stargate SG1. She says Carter likes to play in tunnels, judge other cats from high atop her cat tree, and participate in legal drug usage (catnip, highly addictive).
All of this added together makes for one strong, cool, cat who we are proud to call our Employee Pet of the Month! Congratulations, Carter!!