February Employee Pet of the Month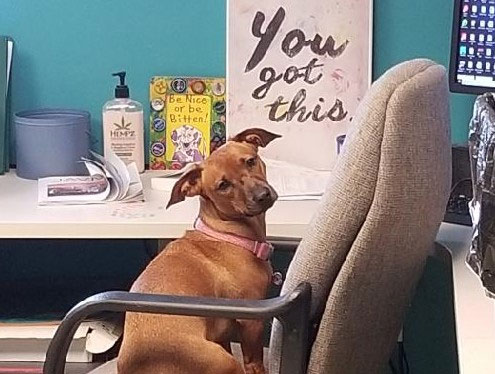 February 18, 2021
Well, it's that time of the month again. The best time, where we celebrate the best office pet! And this month that pet is Lola!
Adored by her young human Lila, Lola "The Weiner" Hampton is a guardian against chairs everywhere, having destroyed many office chairs in her time as an All Animals dog. Honestly, the number of perches I've lost because she chews through them…
Sorry! That's not important!
Lola's pup-sibling, Jojo, tells me that Lola is a top-notch snuggler and that, despite herself, she is really very loved.
This is the time when I would generally offer her the opportunity to say something about this prestigious award, but she is chewing on things again and Mom always says it's impolite to talk with your mouth full.
Anyway, congratulations Lola! Enjoy the extra snuggles and snackers!