September Employee of the Month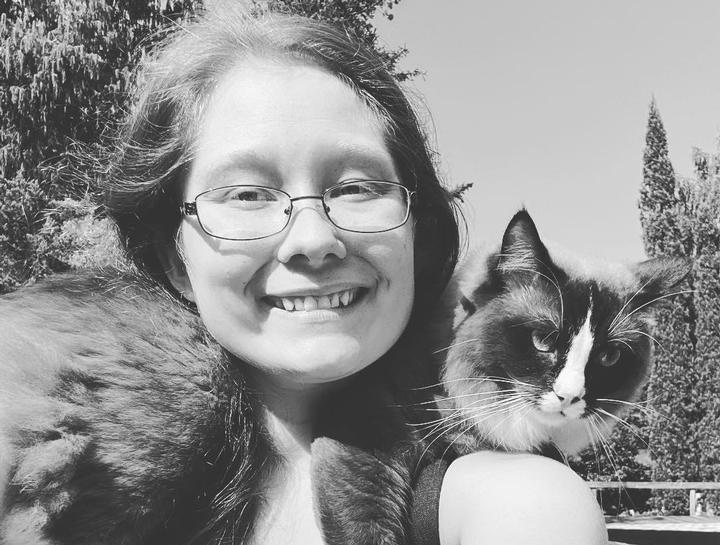 September 16, 2021
All Animals Family,
It is time to celebrate one of our amazing team members! This month we honor Heather, one of our newest additions! Heather came to us from one of our sister hospitals last month and we are SO impressed with how much she has learned and grown in the short time she has been here! Heather is bubbly and friendly and always willing to jump in to help her coworkers in any situation. We are very lucky to have had her join our team!
Heather moved to our area recently with plans of going to school to become a veterinarian and we have every expectation that she will be able to accomplish this goal. However, if she did not work in Vet Med, she would work as a cat breeder or at a zoo (big cats?). She is most proud of her 2 sugar-gliders and 3 cats, but especially her cat Bandit, who you can often see walking around our facility or her neighborhood on a leash.
Heather is a unique, genuine, fun personality and we are excited to see her grow with our team and in her career. Congrats, Heather, on being September's Employee of the Month!